We wish you a merry winter season! Our Balboa and Lindy Hop classes will restart in mid-January. And our next Saturday evening social dance, the Southside Stomp, will be on 10th February 2024.
For more details, please check out our calendar below and our Facebook page.

You can find Edinbop events in red colour in the calendar below. We also publish our events on Facebook. If you like to receive updates, you can subscribe to our email newsletter and follow us on Facebook or Instagram.
Our calendar also list, in green colour, select events for Blues or Swing dancing in Edinburgh, which aren't organised by Edinbop.
Click here to copy link to Edinbop calendar
If you have Edinburgh Blues and Swing dance events listed in a Google calendar and would like them to display in above calendar, please email us -
click here to copy address
We offer classes and social dances in Blues and Swing dancing. Swing is a family of dances, the best-known of which is called "Lindy Hop", but also includes Balboa, Solo Jazz, Charleston and Collegiate Shag. The dances and the music evolved in step with each other during the 1920s, 30s and 40s. During this period, black dancers in Harlem in particular were inventing fast, athletic and rhythmic steps, which dancers from further afield copied and attempted to embellish with their own style. For slower dancing to Swing music, we also offer Laminu, Slow Balboa and Blues, another dance family of Afro-American origin, which is, of course, also danced to Blues music.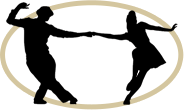 The Lindy Hop was very popular couple during the Swing Era of the late 1930s and early 1940s and we teach it together with partnered Charleston, a dance originally from the 1910s.
We offer regular Lindy classes and social dancing on Wednesday evenings for beginner-level dancers -taught in class blocks- and for intermediates -as drop-in classes. And come along to the Southside Stomp, our monthly social dance, generally on the first Saturday evening of the month.
Please check our calendar below for current class dates.

Blues dancing is a family of historical dances that developed alongside and were danced to Blues music, or the contemporary dances that are danced in that aesthetic.
We organise occasional Blues social dances and workshops. Please check our calendar below for upcoming Blues events.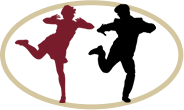 Solo Jazz is dancing to the same kinds of tunes Lindy Hop and Balboa are danced to, but on your own! Solo Jazz is a great way to express your own creativity and musicality.
Edinbop has occasional workshops in Solo Jazz. And our social dances on Wednesday evening as well as our Southside Stomp are great places to dance Solo Jazz.

This elegant dance style, danced in close connection with your partner, was popular in California in the 1930s and got its name from the Balboa Peninsula, near Los Angeles, where it was danced in several dancehalls. We are mixing it with (Bal-)Swing, a very rotational dance, in which, occasionally, you 'break away' from your partner. Generally, Balboa and Bal-Swing are danced to faster Swing music when compared to Lindy and Blues.
Edinbop offer regular blocks of Bal classes on Wednesday evenings and occasional workshops, including the Edinburgh Balboa Weekends, for which we work with international guest teachers. And our monthly social dance, Southside Stomp, offers a great opportunity for dancing Bal and Bal-Swing socially.
Please check our calendar below for current class dates.

The Collegiate Shag is a partner dance for up-tempo Swing and pre-Swing Jazz music and belongs to the Swing family of American vernacular dances that arose in the 1920s and 30s. It is believed that the dance originated within the African-American community of the Carolinas in the 1920s.
We have occasional workshops in Collegiate Shag and our monthly social dance, Southside Stomp offers a great opportunity for dancing Shag.

Laminu and Slow Balboa are dances of the middle of the 20th century and are dances to slower Swing or sweet music. 
At Edinbop, we have occasional taster classes in both Laminu and Slow Balboa and organise occasional workshops, including Sweet Swing Edinburgh, for which we work with international guest teachers.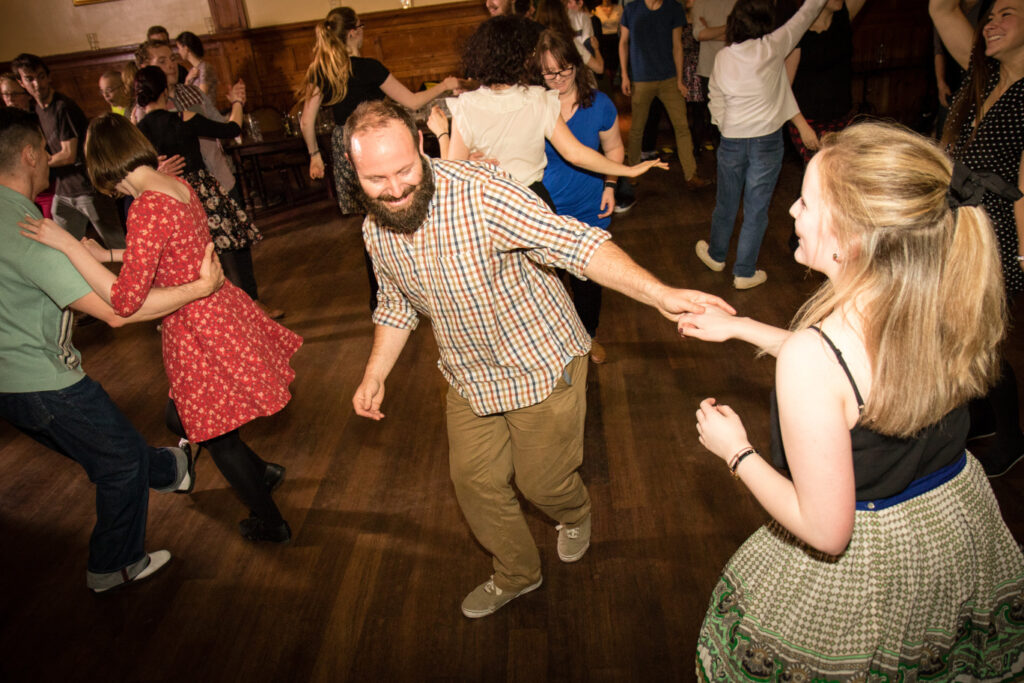 Founded in 2006, Edinbop offers dance classes, social dancing and related activities for Swing and Blues dancing in Edinburgh, Scotland.
We have regular classes in Lindy Hop & Charleston, Blues dances and Balboa and occasionally also offer Jazz Steps, Collegiate Shag, Laminu / Slow Balboa and more.
We strive to offer a welcoming, diverse and inclusive environment to explore your dancing. We kindly require anyone attending and/or organising our events to comply with our Code of Conduct.
We operate on the basis of our Constitution and are run by a Committee. We always welcome volunteers to help us – be it at our events or with organisational activities. If you're interested in volunteering or joining the committee, please email us.